ATTENTION ROBS MEMBERS RENEW YOUR MEMBERSHIP TODAY
POSTED 10/31/18
You can find the membership application card for you to fill out on page 8 of the latest copy of the ROBS Newsletter, which you will be receiving in the mail. If you do not receive the newsletter, you can download the Membership Card here. The membership fee is $25. New members can also use this card to join ROBS and go to the ROBS Membership Page on this website for more information on joining ROBS and downloading the card.
Simply fill out the card, and indicate if there are corrections to be made to your current listing in the directory. Return the card addressed to Carmen Roldan, 49 Linda Lane, North Babylon, NY 11703. Include your check made out to ROBS for $25 with "Dues" written on the memo line.
---
SAD SHARING
POSTED 11-19-18
Lorraine Keen passed away on Friday, Nov. 16th. She worked at East Middle School in the Special Services Dept. and taught Home Economics.
Her wake and viewing will be held at Clayton's Funeral Home on Sunday, Nov. 18th, Indian Head Road in Kings Park. Visiting hours are 2-4 PM. There will be a funeral mass on Monday at St. Anthony of Padua Church in Northport.
Her Daughter is Jennifer Grasso and her son is Christopher D. Keen.
---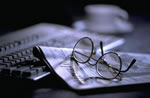 Why did we do it?
What was our purpose in taking on such an open ended "History Project"; for which we evolved a script of questions and got answers from over 150 subjects for two decades?
We couldn't answer the question in 1994 when people would ask "What are you going to do with the interviews?" All we could say was that for educational purposes we had to document our record now or lose the chance to preserve so many poignant accounts, funny stories and touching tales told by exemplary educators. We knew these dedicated public servants might shortly, for reasons yet unknown, be leaving Brentwood for good.
So, we decided to let time sort out the details. We began scheduling appointments. W
e asked questions and listened saving for generations the essence of what it meant to have been an educator or employed, in this large public school system during the second half of the 20th century. Brentwood remains an exemplar to all others; a diverse microcosm of America reflecting 124 districts on Long Island while simultaneously resembling thousands across the U.S. We've accomplished something here to be proud of. Whether we were interviewed or not, ours is a claim of service that few professionals in the State of New York or elsewhere have positioned themselves to share in the way we have.
INITIALLY the practice of sitting with a subject for an hour and giving them a hundred percent focused attention seemed somewhat daunting to a number of friends and colleagues. So much so in fact that many declined our repeated invitations to speak with us as they left careers or retired from full employment. Despite all assurances that we were not about investigative journalism or invading privacy, they deferred. Now, twenty years after we began, some are saying they may be ready. "Better late than never" we say. However, to all among you who were willing to share not only your classroom experiences and personal stories, but precious memories from your lives along with your fondest hopes for the future, we say "Thanks". Thanks for allowing us to continue the process by paying it forward as we share these interviews with the Brentwood community and countless professionals and researchers near and far. Through an acceptance of ROBS offer of collaboration with Archivist Dr. Geri Solomon and The Long Island Studies Institute at Hofstra University our History Project lives on in academia as well as in the collection of the Brentwood Public Library, thanks to Director, Thomas A. Tarantowicz.
Enjoy unlimited visits to www.robsny.org where you can watch and listen to segments from featured Interviews in the ROBS History Project Section on our Announcements Page each month. Return here to listen and learn again and again.
---
THIS MONTH'S FEATURED HISTORY PROJECT
INTERVIEW:
Rose Marie Broussau
Elementary Teacher
Rose Marie was named after two of her aunts from Calabria, Italy. Her maiden name was Lancelotta. Her parents were born in Italy, and her father came to the US in 1910 then went back to Italy in 1930 where he married Rose Marie's mother. They both returned to the US in 1930. She has two older siblings, a sister whom she sees a lot and a brother who passed away in 1993. She learned a lot from her sister, being 10 years younger than her. Since 1964, Rose Marie has lived in Brentwood. She has 3 boys who grew up in Brentwood and graduated from Brentwood High School and 4 grandchildren. Her oldest son, Greg, majored in computer science and runs the computer lab in E.D.S. Her middle son, Brian, who is single, does free lance work in filming and cinematography. Jeffrey, her youngest son, works for GE Capitol. Rose Marie was born at home in 1940 in Inwood, NY. She has many good memories of her childhood. Her father made wine in the cellar. She remembers sitting under the grape arbor in the summer afternoons embroidering next to her mother. She enjoyed walking to Far Rockaway with her mother to pay the bills, and when she had the money would stop for ice cream. She would go home for lunch most school days. Her mother made great lunches out of leftovers. She remembers having tea parties up in the attic with her friends. Her mother came from a very large family. She loved to cook and sew. Rose Marie remembers her mother always being busy. Her father was a landscape gardener. Since she never met her grandparents Rose Marie was asked if there were any other older adults to whom she felt close. Rose felt close to her husband's grandparents with whom she spent a lot of quality time. She enjoyed reading and read a lot of classics when she was growing up. Her favorite book was "Little Women".
In high school she majored in business, but a classmate of hers said that she should take academic courses and go to college. Her friend said that she would make a good teacher. Her brother, who became a teacher, also influenced her in her decision to become a teacher. She said it was something she always wanted to be. She went to Queens College.
Her first paying job at $.50 an hour was for a stamp company. She loved collecting stamps. She worked there until she got her teaching job. She started her teaching career in Lawrence where she taught for 4 years. After her children were born, she left teaching to stay home and raise them. When she wanted to come back into teaching in the 70's there were no jobs, so she worked in Brentwood as a substitute teacher for 9 1/2 years. In 1984 she was put on a replacement contract in a 1st grade class in Oak Park. From then she got a permanent position after being interviewed by Guy DiPietro. Rose Marie loved teaching the children in Brentwood. She said they were like "sponges" absorbing everything they were taught. She taught mostly 1st and 2nd grades. She worked at Oak Park for Jack Hoffman and remembers many of the staff she worked with like Edda Flint, Lynn Gorman, Rose O'Connor, Ralph Muckle, Vinny Vuolo and Shiela Ruben.
When asked how she defined her purpose in teaching, she said she wanted to make a difference in children's lives. She wanted to teach them to read. It was exciting to see their faces when they could read their first sentence. That made it all worth it for her.
Rose Marie became active as a building representative in the BTA. She attended many BTA meetings when Les Black was president. She felt very positive towards the BTA. She went to PS2 Elementary School in Inwood, Lawrence High School, Queens College and C.W. Post for her Masters. Her favorite teacher was her 1st grade teacher. Her favorite subjects ware history and English. She found math to be a bit of a struggle at times. Her husband loved math, and her brother was a wonderful math teacher. Rose met her husband. Lou at Queens College. They married after college graduation and first lived in Cederhurst. They then bought a house in Brentwood in 1964 where her husband had grown up. Lou was in the first Kindergarten class in Village School.
When asked when she decided to retire from teaching, she said she made the decision one day while looking over her class of chattering 1st graders. The noise level was beginning to be more than she could take. She didn't want to turn into a "burnt out" teacher and wanted to leave before that happened. She felt that her proudest accomplishment while teaching was having a few of her students chosen as Outstanding Authors. Her last building assignment was in Oak Park. After retirement, she continued to teach ESL two nights a week in the high school. She enjoys teaching adults. She retired with 30 years teaching including 24 years in Brentwood.
Since retiring in June 2001 she has been busy with many activities. She and her husband are very involved in the Brentwood Rotary Club. She attends a homemaker's group with her sister. She seems to be busier then when she was teaching.
When asked what she missed and did not miss from teaching Rose Marie said she missed the children and the people she worked with. She did not miss the record keeping and paperwork involved in teaching.
Her best advice to a new teacher is to look at your career as an awakening of giving your experience to molding the lives of the children. Give them life skills that perhaps they wouldn't receive in their environments. They should include humor in their teaching. Laugh with the children.
---
You can also view any of the past interviews by visiting
History Project Interview Archives
View May 8, 2015 History Project Celebration Photo Album