PRONTO NEEDS YOUR HELP
POSTED 8/3/18
A note from Judi Weissman:
Dear Friends and Colleagues,
As some of you know, last year I became a member of the Board of Directors for PRONTO of Long Island. Most of us know this great non-profit as the organization that has been taking care of Brentwood's neediest children and families for 50 years. Being on the Board has given me an up-close look at the level of dedication and commitment and, most of all, care, that this organization has always shown for the Brentwood community.
For the second summer in a row, PRONTO has a "Farm To Table" Summer Program for Brentwood students; they come to Pronto, learn how to grow their own food and do all of the planting and caretaking themselves. Last year, it was a phenomenal success. It is underway this summer but not enough money came in from students' families to cover the costs of running this wonderful program. I offered to reach out to Brentwood teachers to see if we could get some donations for this important program that keeps students engaged in something very positive during the summer months.
If you can, would you be kind enough to make a donation to help the program continue? PRONTO only exists based on the support and donations of people like us. Please send your check to:
PRONTO of Long Island
128 Pineaire Drive
Bay Shore, NY 11706
(Please be sure to put "Summer Program" on the check)
Thanks so very much for your kindness. Jerry, would you be able to pass this on to Kevin Coyne to send out to current teachers? Nick, could you forward this to the ROBS mailing list?
Looking forward to seeing you at the reunion on September 13th.
Sincerely, Judi
---
SAD SHARING
POSTED 7/18/18
Pat Crevoiserat, a dedicated teacher and kind friend to many, has passed away.
Visitation & Funeral Service will both be held at:
Chapey Funeral Home
200 East Main Street, East Islip
Visitation:
Thursday, 7/19: 5:00pm to 8:00 pm
Funeral Service:
Friday 7/20: Around 10:00am (Time not yet certain)
Internment at: Nassau Knolls Cemetery 500 Port Washington Blvd
Port Washington, 11050
Procession to Interment Friday July 20th Immediately after Funeral Service
In lieu of flowers, please contribute in Pat's name. Charity to be identified soon.
---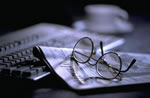 ---
John M. Sherin
Local /Regional
(Jigsaw Maps)600
Geography Manipulatives
www.mapzzles.org
Complete Team Building Kits
Teaching Cooperation/ Collaboration
Emotional Intelligence (EQ)
www.brokensquares.com
---
---
Rick Mundy
---
---
---
Why did we do it?
What was our purpose in taking on such an open ended "History Project"; for which we evolved a script of questions and got answers from over 150 subjects for two decades?
We couldn't answer the question in 1994 when people would ask "What are you going to do with the interviews?" All we could say was that for educational purposes we had to document our record now or lose the chance to preserve so many poignant accounts, funny stories and touching tales told by exemplary educators. We knew these dedicated public servants might shortly, for reasons yet unknown, be leaving Brentwood for good.
So, we decided to let time sort out the details. We began scheduling appointments. We asked questions and listened saving for generations the essence of what it meant to have been an educator or employed, in this large public school system during the second half of the 20th century. Brentwood remains an exemplar to all others; a diverse microcosm of America reflecting 124 districts on Long Island while simultaneously resembling thousands across the U.S. We've accomplished something here to be proud of. Whether we were interviewed or not, ours is a claim of service that few professionals in the State of New York or elsewhere have positioned themselves to share in the way we have.
INITIALLY the practice of sitting with a subject for an hour and giving them a hundred percent focused attention seemed somewhat daunting to a number of friends and colleagues. So much so in fact that many declined our repeated invitations to speak with us as they left careers or retired from full employment. Despite all assurances that we were not about investigative journalism or invading privacy, they deferred. Now, twenty years after we began, some are saying they may be ready. "Better late than never" we say. However, to all among you who were willing to share not only your classroom experiences and personal stories, but precious memories from your lives along with your fondest hopes for the future, we say "Thanks". Thanks for allowing us to continue the process by paying it forward as we share these interviews with the Brentwood community and countless professionals and researchers near and far. Through an acceptance of ROBS offer of collaboration with Archivist Dr. Geri Solomon and The Long Island Studies Institute at Hofstra University our History Project lives on in academia as well as in the collection of the Brentwood Public Library, thanks to Director, Thomas A. Tarantowicz.
Enjoy unlimited visits to www.robsny.org where you can watch and listen to segments from featured Interviews in the ROBS History Project Section on our Announcements Page each month. Return here to listen and learn again and again.
---
THIS MONTH'S FEATURED HISTORY PROJECT
INTERVIEW:
Louis Frank Lotito

Administrator
Interviewed: 1/21/05
Lou was named after his father and grandfather. He was born and raised in Patchogue and graduated from Patchogue H.S. in 1944. Lou is married to Teresa, whom he met while they were teachers at Village School, and they have four children and six grandchildren - five boys and one girl. His oldest daughter, Teresa, is married and lives in Alexandria, Virginia. His oldest son, Jimmy, lives in Michigan and is working as the lead engineer for Leer. His younger son, Mark, is an actor performing in "Fiddler on the Roof" on Broadway. His youngest daughter, Lisa lives in Virginia.
When asked about some of his earliest memories of growing up on Long Island, Lou recalled how safe it was back then. He and his friends used to camp out for several days in the woods building lean-twos and roughing it.
His maternal grandfather came from Naples, Italy and met his wife who was also born and raised on Long Island. Lou's mother was born and raised in Bellport, NY. His paternal grandparents came from Calabria, Italy in a town called Terranova, and his father was born and raised in Patchogue.
He remembers his mother as being a really good cook, making everything from scratch. His grandfather was a farmer, so they grew a lot of their own foods. HIs mother enjoyed cooking and having a good meal, especially on holidays and big family picnics. Lou's father was a Superintendent of Public Works in the Village of Patchogue then later became a contractor. His father enjoyed sports, especially going to baseball games and playing pool.
He grew up in a large family. They spent every holiday with his relatives. There was plenty of food with a large table for the grownups and a separate table for the children. Lou's grandfather made his own wine, and that is a tradition that Lou has kept making his own wine today. He makes a Chianti and a white Pino Grigio.
Lou was the middle child in his family. He had an older and a younger sister. He remembers having a very happy childhood. Aside from his parents the other adult that had an influence on his life was his high school football coach who was influential in getting him into college. When Lou came home from the Navy in 1946, he received a telegram from his former high school coach asking him to come to Indianapolis to play football for him at the University of Indianapolis. It was a teacher's college, and he majored in physical education and science. His first teaching job was in East Islip. The salary at the time was so low that he worked part time as a bar tender and waiter to supplement his salary.
He received his bachelors degree from the University of Indianapolis, his Masters Degree from New Paltz Farmingdale Extension and his Administrative degree from Hofstra University. One of the toughest decisions he ever had to make in life was when he was a principal in Brentwood and was asked by Guy DiPietro to move to the Administration building as Director of Elementary Education. He agonized over the decision, and looking back now, he regrets having made the decision, because he really enjoyed his position as principal.
Lou Lotito
Most of Lou's interests were sports related. In school English was his least favorite subject, because he did't like his teacher. HIs favorite seasons are spring and fall when it is comfortable to play golf.
When asked what his proudest moment in life was, he recalled that professionally it would be his position as the first president of BPSO. He was very instrumental in many of the negotiations which are still in effect today. He was also proud of a very special performance that he arranged for the students. He had read an article in the NY Times about , a master African drummer, who had just come to the USA. Since Northwest Elementary school was mainly a minority school, Lou thought it would be good if Olanjunji could come to the school to perform. He contacted Olanjunji's agent and used the school's activity fund to arrange for the performer to come to the school. Lou contacted Newsday about the show that took the house down.
Lou first came to Brentwood after working 3 years with Republic Aviation. At the time he wanted to get back into teaching, so he was given the names of several districts to apply to. He got the job in Brentwood and taught science and math in the junior high the first year then his second year he taught science and math in the mornings and art in the afternoons on split session. During his interview, they spoke mainly about golf and he was just asked if he could teach math and science Back in those days, the interviews were very short and simple. Lou later became a principal at Village school which was split between an elementary school and a junior high. He was the principal of the elementary school portion. From there he moved over to Northwest Elementary school as principal.
He decided to retire when he was working in Administration at a the age of 58. He felt that, had he been a principal at the time, he would have stayed longer. He had 18 years at Northwest, which he felt were the best years of his career at Brentwood. Many of the people who worked for him became administrators including Chris Tedaldi, Joe Karsen, Frank Hall, Peter DiMento, Austin Harney, Larry Berman, Don Hoffman. As a principal and In working with kids he wanted to hire people who were smart and who liked children. He hired a lot of men as teachers. Most of them started after school activities for the children. After retirement, he worked 15 or 16 years as Chairman of CSE. He also worked as director of Speech and Hearing Dept. and subbed for Kim Faucy when she was out on maternity leave. He had 31 years in education. While working in education, he started his own income tax business on the side.
When asked what advice he would give new teachers, he said to bring humor into the classroom. Let your hair down, and be human. Enjoy what you are doing. Greet the children in the morning.
---
You can also view any of the past interviews by visiting
History Project Interview Archives
View May 8, 2015 History Project Celebration Photo Album