ATTENTION ROBS MEMBERS RENEW YOUR MEMBERSHIP TODAY
POSTED 12/1/18
You can find the membership application card for you to fill out on page 8 of the latest copy of the ROBS Newsletter, which you will be receiving in the mail. If you do not receive the newsletter, you can download the Membership Card here. The membership fee is $25. New members can also use this card to join ROBS and go to the ROBS Membership Page on this website for more information on joining ROBS and downloading the card.
Simply fill out the card, and indicate if there are corrections to be made to your current listing in the directory. Return the card addressed to Carmen Roldan, 49 Linda Lane, North Babylon, NY 11703. Include your check made out to ROBS for $25 with "Dues" written on the memo line.
---
SAD SHARING
POSTED 12/3/18
Our colleague, Gail Inzerillo Latella, passed away on November 30th. She taught English at East Middle School. Please keep Gail's family in your thoughts and prayers.
WAKE: Moloney's Bohemia Funeral Home, 1320 Lakeland Avenue, Bohemia, NY Tuesday, December 4th: 2 - 4:30 p.m. and 7 - 9 p.m.
MASS: Wednesday, December 5th, 10 a.m., St. Lawrence the Martyr Roman Catholic Church, 27 Handsome Avenue, Sayville, NY
In the spirit of honoring Gail's philanthropic heart, in lieu of flowers, the family is requesting donations be made to the following charities in her name:
Four Paws
Save the Children
Memorial page with links to charities
---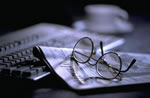 Why did we do it?
What was our purpose in taking on such an open ended "History Project"; for which we evolved a script of questions and got answers from over 150 subjects for two decades?
We couldn't answer the question in 1994 when people would ask "What are you going to do with the interviews?" All we could say was that for educational purposes we had to document our record now or lose the chance to preserve so many poignant accounts, funny stories and touching tales told by exemplary educators. We knew these dedicated public servants might shortly, for reasons yet unknown, be leaving Brentwood for good.
So, we decided to let time sort out the details. We began scheduling appointments. W
e asked questions and listened saving for generations the essence of what it meant to have been an educator or employed, in this large public school system during the second half of the 20th century. Brentwood remains an exemplar to all others; a diverse microcosm of America reflecting 124 districts on Long Island while simultaneously resembling thousands across the U.S. We've accomplished something here to be proud of. Whether we were interviewed or not, ours is a claim of service that few professionals in the State of New York or elsewhere have positioned themselves to share in the way we have.
INITIALLY the practice of sitting with a subject for an hour and giving them a hundred percent focused attention seemed somewhat daunting to a number of friends and colleagues. So much so in fact that many declined our repeated invitations to speak with us as they left careers or retired from full employment. Despite all assurances that we were not about investigative journalism or invading privacy, they deferred. Now, twenty years after we began, some are saying they may be ready. "Better late than never" we say. However, to all among you who were willing to share not only your classroom experiences and personal stories, but precious memories from your lives along with your fondest hopes for the future, we say "Thanks". Thanks for allowing us to continue the process by paying it forward as we share these interviews with the Brentwood community and countless professionals and researchers near and far. Through an acceptance of ROBS offer of collaboration with Archivist Dr. Geri Solomon and The Long Island Studies Institute at Hofstra University our History Project lives on in academia as well as in the collection of the Brentwood Public Library, thanks to Director, Thomas A. Tarantowicz.
You can enjoy unlimited visits to www.robsny.org where you can watch and listen to segments from featured Interviews in the ROBS History Project Section on our Announcements Page each month. Return here to listen and learn again and again.
---
THIS MONTH'S FEATURED HISTORY PROJECT
INTERVIEW:
Antonia Acunzo
Elementary Teacher
She was named after her paternal grandmother, Antonia. Her middle name belonged to her maternal grandmother, Concetta. Her maiden surname, D'Aquanni, was replaced when they married, by that of her husband George's name Acunzo, but to almost everyone she knew, her family and at work she identified with the name Toni.
Our interview took place in the television studio of Brentwood High School on the 23rd of April 2003. When we sat for her interview Toni had been married to George, her soul-mate since they married in 1970 and with whom they raised two children now adults. Andy had just turned thirty and Concetta, twenty five at a time when Andy was hired as a Chemistry teacher, a subject he loved, in that very same high school. It should be noted that Toni told us how much he loved working in the District and was delighted to be teaching the students he was assigned. Concetta was teaching English at the neighboring high school in Bay Shore, and likewise adored what she was doing, and the children, teachers, and administrators with whom she was working. She adored what she was doing. Toni was happy for them both that they were both happy with the careers chosen. Andy seemed to take more after George according to what Toni told us, he was calm and had a great sense of humor. Concetta, took after me, she said, "she is not the calmest person - and wants to get everything accomplished yesterday. She is a very giving person who gets a lot of things done in her school that have nothing to do with academics and the curriculum, like walk programs in support of breast cancer awareness, keeping local streams in the Town of Islip Clean, advocating for Habitat for Humanity by building a house for the homeless with the help of twenty five students, several custodians and a group of teachers. All are the elements of which have helped her to become a better teacher and more involved in her community. Their compassion and caring qualities have come to them through (parents) and others in the family living and gone before.
Both were currently dating wonderful people. Andy was seeing Sarah, his girlfriend. She was a teacher of English in Suffolk Community College. Andy's sister Concetta, was dating Brian, a doctor at LIJ and the family were thrilled to watch as he completed medical school. Toni offered her opinion, "He will be the kindest and most wonderful doctor. The medical profession will be blessed to have him in their midst".
Toni was born in New Rochell, NY in lower Westchester County. They lived in Mt Vernon and moved to Brewster when she was about eight. Her dad had bought several lots there when she was younger, and they would travel back and forth from the time she was about five years (Brewster is in Putnam County),
She was born in June of 1948, in New Rochell Hospital in Westchester County. Her father had been rejected for military service, because he had what she referred to as a "bad" leg. He was, according to Toni, a wonderful carpenter who loved his work and what he did. He took pride in his work He was a loving man and father who came from a family of wonderful loving people. His dad was a mason and his mom, who I am fortunate to be named after, was an equally wonderful person. As a union carpenter he worked for bosses and got along well with associates performing responsibly as a foreman on many jobs for which they were contracted. He was good at what he did and was always kind to his men.
Her mother loved to cook, and Toni remembers her preparing many home made preserves and delicious meals. She loved her family and came from loving people who owned a poultry market. Her parents immigrated from Sicily. Her mom always wanted to visit Italy but never did She and Toni's dad were both born in the United States but neither of them ever visited Italy. Toni only knew her maternal grandfather, but she met and remembered both of her paternal grandparents. Her mother's mom (Concetta), died when Toni's mother was pregnant with Toni. Her mother spoke with Toni of her often. Through the many stories she heard from her mother Toni felt as if she had known her grandmother personally. She had come from a large family. In fact, both parents came from families of eight children each. Toni only had one brother, Caesar, who didn't survive. He died in 1994. He had been an electronic technician, who attended Duchess Community College north of them in Brewster. He had also worked alongside their father as a carpenter and was an all around great guy.
Her present nuclear family is also small consisting of parents, herself and her brother. We talked about her grandparents who had a candy store in Mount Vernon when as children all the kids loved to go to visit there. She remembers being surrounded by a very kind and loving family.
She remembers Eisenhower as our president and living through political campaigns with Adlai Stevensen competing against him. She loved Eisenhower. She remembers the days of "duck and cover" in Mt. Vernon, going home for lunch, apartment living and pretending to help her mother at three years of age doing the ironing. As a child she used to try to teach other children when they played school and she came to think of herself as "Toni teacher". They played school a lot in Mt Vernon where she had two friends Ellie and Theresa that she remembers well, and in Brewster where they lived after she was eight, Toni remembers her friends Stephanie and Pat with whom she is still friendly today. She still has many friends from her High School days; John was coming to her retirement party from Missouri, as was Chris, and Clare also.
She spoke of her responsibilities as a child growing up at home and then expecting the same from her children. She remembers her first paying job; where she met her husband working as a luncheonette counter girl in the neighborhood drug store where she was a waitress behind the counter - with no tables. She cleaned the grill and made sundays, hamburgers and hot dogs.
Christmas was the biggest holiday the family celebrated. As a little girl her interests were playing jacks, bouncing ball, jumping rope, playing 1,2,3 alerio, walking down along the path to the beach by the lake, playing with the other children – she didn't like being alone, she liked having friends. She changed from being a "lark" to an "owl" when she retired. She doesn't have to be up early any more to greet classes, and she can stay up late and sleep late. Her favorite toys back then were dolls, like "Tiny Tears" and Board games like Scrabble. Her children played board games as well and enjoyed playing cards with Toni's parents. Her favorite season was the Fall. She has aroma memories of Italian sauce and her mother's cooking. She recalled her first day of Kindergarten and her teacher's name - Miss Abraham.
Toni attended Hamilton Elementary School in Mt Vernon, NY and for 3rd grade she went to Brewster to attend the "Pink School" it was an Annex for 4th and 5th Grade at the Garden Street School. From 6th Grade to 12th Grade she attended Brewster High School which was newly built to accommodate the overcrowding. It's now called a Middle School for there was now a new high school there.
Her undergraduate work was at Danbury College before it was renamed Western Connecticut State College then renamed again Western Connecticut University. When they moved to Long Island she attended C.W. Post at L.I. University for her Master's Degree. She remembered every one of her Elementary school teachers. Especially influential was Mr. Schmidt her 7th and 8th Grade Science teacher. She recalled how "He demanded a lot of us and expected us to be the best we could be and to treat each other with respect. I really remember him", she said. Math was her favorite. Her least favorite subject was Science.

She and George married in 1969. Then George who was also from Brewster was hired to teach at Holy Family Diocesan High School now St Anthony's in Huntington. A professor named Berenson from Toni's college in Connecticut suggested she look to Brentwood because he heard they were receiving lots of grants and were hiring. She came to Brentwood in 1970. When she arrived she had a good first impression of the district where everyone she met was supportive. She taught 2nd grade for her first three years, and then took a two year maternity leave to give birth to her children. She was excessed unexpectedly in May of 1975. Dr. Breiger had no choice but to let people go for whom there were no positions. Toni subbed for several years mostly in Loretta Park. That was how she got to know Mary Criscione, Carmela's mother since it was her job to call for subs every morning. She was asked back in September of 1980 for full time employment by Joseph Graff at Hemlock Park where she began teaching 2nd Grade. When once again she was excessed, she moved full time to William Floyd School District for two years where she taught 3rd Grade and then returned to Brentwood when a full day Kindergarten program was implemented.
She claims to have had excellent training from her professors as she prepared to teach students prior to gaining experience. She'd received an emphasis upon being compassionate and patient in any and all encounters with young people. She received a good balance of affective and cognitive focus in her teacher training. She was always a dedicated union representative who was active with the BTA and could call Les Black, The Superintendent of Schools, a friend for his support of her as she struggled to remain in Brentwood.
"We have a great school district, superintendent, administration, teaching staff, school board and union". When I decided to serve the union (as a delegate) I knew I'd be working for everyone because we all work together."
Lenny Charnof is someone she worked with at Loretta Park. She said he was a great teacher, who used some unconventional methods. – His students played 'skully' with bottle caps, He had arrived in the district a few years before her. Her last official day of active service was June 27th 2003. Leaving was going to be difficult, She expected her goodbyes to be difficult. Her incentive to leave was the district offer of early retirement at age 55. She knew that leaving a place she's loved and a job she loved was not going to be easy.
When students hug you and tell you they love you was what she was going to miss most.
So many of her kids have experienced such difficult times. George mentioned to her only the week before -
"empathy is the absence of evil."
She told us how good all her kids are and she added,
"They teach us more than we can ever teach them. We're better teachers in Brentwood because of them".
She said she's been blessed with her family. She misses her brother and said she only had him until he was forty-four. Her mom and dad and her husband George have been her hero's.
Teaching kids how to read was one of the most powerful teaching moments in her career. It is one she knew she would miss the most. She saw her purpose as making a child feel better about him or herself. To enable each child within her reach to read better and write better she aspired to help them achieve 1,000 percent of their potential.
She was looking forward to traveling to Albany this year under Gov. Pataki to lobby on behalf of State Education budgets. She saw younger teachers as having to overcome requirement demands to advancement that make their lives harder not easier. Her advice to new people –
don't be discouraged it will take time – you'll reach objectives you never expected to be able to achieve. Stay strong. Build routines that work for you. Our work is so meaningful. You're doing a better job than you think you are. Rise to your level of expected performance as our administrators have. Trust them.
They're doing their best. In a closing moment of self deprecating humor Toni shared how Larry Berman once told her he would rather have dealt with George than Toni. She closed the interview by attributing a great deal of her success to George for his empathy, compassion and wisdom in supporting her dedication to teaching. Then with less than sixty days remaining in her Brentwood career, she bade us all a loving Goodbye.
---
You can also view any of the past interviews by visiting
History Project Interview Archives
View May 8, 2015 History Project Celebration Photo Album