A NEW MEMBER OF THE SUSTRIN FAMILY
POSTED 6/1/16
The following is a note from Letty Sustrin:
Sadly, I had to put my little Scottie, Belle, to sleep. My new family member has been born and my Publisher, Francine Poppo Rich, will be driving me to North Carolina on June 27th to get her. Honeybelle is a Scottish Terrier, but wheaten in color. They are a mutant (Mendel's Law - recessive gene) and only 13% of Scotties born are this color. I can't wait to get her and introduce her to all.
View the "Birth Announcement"

---
ROBS CARES
POSTED 6/3/16
The following is a note from Barbara Mascaro to share with our members:
Hi Nick,
Just wanted to let you know that today a donation was made to the Books to Home Project of the Brentwood School District from the members of ROBS. Over 100 children books were donated and that is in addition to the approximately 20 cartons of books that were donated this past Fall of 2015.
The district Coordinator of Language Arts, Ann Palmer, was most appreciative of our donation.
The children of the Brentwood School District will benefit greatly from our most generous donation!
What a wonderful way to support the children and our in-service colleagues!
Take care,
Barbara Mascaro
---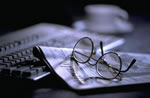 MEMEBER ACTION CENTER
---
Support VOTE-COPE with your voluntary contribution. Download the VOTE-COPE Contribution Card here.
---
Why did we do it?
What was our purpose in taking on such an open ended "History Project"; for which we evolved a script of questions and got answers from over 150 subjects for two decades?
We couldn't answer the question in 1994 when people would ask "What are you going to do with the interviews?" All we could say was that for educational purposes we had to document our record now or lose the chance to preserve so many poignant accounts, funny stories and touching tales told by exemplary educators. We knew these dedicated public servants might shortly, for reasons yet unknown, be leaving Brentwood for good.
So, we decided to let time sort out the details. We began scheduling appointments. We asked questions and listened saving for generations the essence of what it meant to have been an educator or employed, in this large public school system during the second half of the 20th century. Brentwood remains an exemplar to all others; a diverse microcosm of America reflecting 124 districts on Long Island while simultaneously resembling thousands across the U.S. We've accomplished something here to be proud of. Whether we were interviewed or not, ours is a claim of service that few professionals in the State of New York or elsewhere have positioned themselves to share in the way we have.
INITIALLY the practice of sitting with a subject for an hour and giving them a hundred percent focused attention seemed somewhat daunting to a number of friends and colleagues. So much so in fact that many declined our repeated invitations to speak with us as they left careers or retired from full employment. Despite all assurances that we were not about investigative journalism or invading privacy, they deferred. Now, twenty years after we began, some are saying they may be ready. "Better late than never" we say. However, to all among you who were willing to share not only your classroom experiences and personal stories, but precious memories from your lives along with your fondest hopes for the future, we say "Thanks". Thanks for allowing us to continue the process by paying it forward as we share these interviews with the Brentwood community and countless professionals and researchers near and far. Through an acceptance of ROBS offer of collaboration with Archivist Dr. Geri Solomon and The Long Island Studies Institute at Hofstra University our History Project lives on in academia as well as in the collection of the Brentwood Public Library, thanks to Director, Thomas A. Tarantowicz.
Enjoy unlimited visits to www.robsny.org where you can watch and listen to segments from featured Interviews in the ROBS History Project Section on our Announcements Page each month. Return here to listen and learn again and again.
---
THIS MONTH'S FEATURED HISTORY PROJECT
INTERVIEW:


Calvin Fornwald - English Teacher
Retired: 2008
Calvin Fornwald retired from teaching in the Brentwood High School in July of 1991. The discernible difference in his routine by the occasion of his interview on March 7, 1997 was that Cal had ceased teaching day school. Nevertheless, he tirelessly continued his summer and evening school assignments he'd been doing for years.
Born in New York City's Knickerbocker Hospital during the 1929 stock market collapse when it was still at Convent Avenue, (once called Amsterdam) and 131
st
Street in Harlem. The 'Knick' served primarily poor and immigrant patients of the city. One of its doctors had risen to position of Chief of Surgery at Johns Hopkins and become one of the "Big Four"
founding professors of the Johns Hopkins Institute by the time the hospital closed its doors in 1979.

Cals' decision to teach had been made in 1948 when he graduated from High School and was the recipient of a $25 award that recognized his ability as the "most promising student to become a teacher". A substantial grant amount in those days, his story illustrates how family and encouragement can sometimes direct the trajectory of a life. He was a bright young man who didn't have to work hard to get good grades. His step father unfortunately made fun of school as his way of putting Cal down. Cal responded by doing even better in school. He would tutor his half brothers and sisters as a way of encouraging them to excel. It made him feel good and it was his way of exacting revenge for the rejection of his own good grades by helping his step father's children succeed. It took a long time for him to realize his gift for teaching and didn't pursue it until 1965 when he graduated from college.
He went to work for the the Inter-American College in Puerto Rico from which he graduated and where he taught two English classes on the side and was their Admissions Officer. He soon found himself getting bored with his job (the system left much to be desired), but unable to afford sending his own two children to private school, decided to come back to New York to enroll them in public school since the schools were so much better in New York.
Cal left home when he was fifteen from where the family lived in the country in Pennsylvania to live in the city of Wilkes-Barre and put himself through high school from his sophomore year on. He got a job as a dishwasher during the years 1945 -1948, and with no knowledge of scholarships available and no money for higher education along came the draft and the Korean War which got him into college following his two years in Korea after a stop in Japan. He says he was lucky getting in when he did as they were looking for people skilled in counter intelligence and he tested high on the IQ test. He went to Ft. Knox in Kentucky for basic training and was sent to Ft. Halliburton in Maryland for Counter Intelligence School and then to Korea. He enjoyed his experiences there and learned a great deal being a young man of 22 years from the hills of Pennsylvania who felt he was immortal. He was amazed to realize how naive most enlisted men were about the Japanese he had heard so much negativity about during the war. The effects of propaganda had taken their toll on his and most people's consciousness.
He told the story of his first haircut in Japan and how afraid he was to trust the Japanese barber who shaved him with a straight edge razor. He made many Japanese friends while there and with whom he maintained strong friendships. Leaving service in 1952 with the G.I. Bill he enrolled in the University of Pennsylvania for two years until once again he became restless and came to New York City where he met his second wife who insisted he go to school. She pushed him and through her efforts he got his degree. He had one year at Brooklyn College and then they moved to Puerto Rico because they had lost a son at four months; about the same time JFK lost his baby. He moved to Puerto Rico because the loss of his baby and all the memories associated with life there were too much for his wife to bare so they opted to get away. He finished his work at the Inter-American University; attaining an undergraduate BA and then a Masters Degree in Education. He was almost bilingual by then but lost much of his facility for language later on saying, if you don't use it you lose it. He nevertheless understood much of what his students would be saying to one another in Brentwood and on occasion would use his knowledge of Spanish to surprise them with his skill. It was, he said, a dirty trick!
What he found most difficult over the years was the occasional lack of administrative support for his actions, and the lack of empathy shown for his children by administration. Yet the reward for teaching has been more than commensurate with the effort he invested. He tells the story of one very exciting day in his teaching life that illustrated his passion for what he did and why he loved the work so much.
He spoke of one of his former teachers who had made a real difference in his life. Mr. Stoker was the "Diablo" of the Department and "one hell of a teacher". He was "sooo good", you never heard a sound in his room. No one ever spoke out of turn. He had a way of letting you know how he appreciated what you did. He always wanted to be just like him. Ironically, Cal became the opposite. He learned how best to make a difference. His career spanned 27 years teaching English and Social Studies. Certified in both he primarily taught English. He retired when the NY State incentive was offered near the end of his career that began in 1968 - 1969.
He was and remained a voracious reader, having fun using retirement to catch up on all the books – five to eight a week - he never had time to read. His family constantly asks him to write; and that includes his adoptive granddaughter, but he claims to be more interested in reading someone else-s work than his own.
Initially Cal came to Brentwood because a stepsister lived there. Moreover his brother-in-law knew Dr.Naninni, the Superintendent of Schools. Cal was interviewed by Edward Swensen and immediately hired when it was learned how during the previous year he'd taught in a private school in NYC primarily catering to dropout students from the regular school system.
Brentwood was a small, rural community in those days, where it was perfectly safe to leave your car open or your front door unlocked at night without giving it a second thought. It was a part of rural America that existed in a sort of time warp that made Brentwood not unlike the Pennsylvania he had come from. He likened it also to the kind of Vermont that had been home to the Principal, Stanley Yankowski. He was a man from another era in many respects. "I loved Stan. I truly did. You could talk to Stan and say what you want to say and if he was wrong he'd apologize". He also had an excellent rapport with Gabe Gengler who similarly could admit being wrong. Charlotte DeChamps, the Evening School Principal with whom he works, is a "joy" to work with. She has rules, that are adhered to without playing games. She practices consistency. Gilda Mantin was his former Chairperson. He called her my "Sweetheart of Sigma Cai" a wonderful person the epitome of a lady who would become a tiger if someone went after a member of her staff. She had a diverse department of thirty teachers, with each one different and she knew how to handle them all as individuals. Ross Herzog became Chairmen coming from the Jr. High the same year Cal came to the High School. He had less than complimentary memories of Tom Campi that first year, relating an incident that occurred at the Brentwood Country Club.
He reminisced about Berle Knott and Fred Weaver, who was "still scuffling through the halls continuing to teach students at Night School", helping them get through their RCT's. He was still there for one more year doing observations of teacher performance. "He was a piece of work" said Cal with a smile and a chuckle.
He and Vinnie Carnevalle worked together as Advisors to Student Council. They often finding themselves siding with Izzy Rivera and against administration on issues. Izzy was a student activist with SDS (Students for a Democratic Society) from Stony brook University. In addition he'd been a Yearbook Advisor for many years, one year with Rick Edwards when they unintentionally left out mention of the Board of Education in the yearbook. In his attic he still had copies of all those yearbooks.
Two years ago he had been visited at home by Reggie Poquette's son Edward, who graduated in 1972 or 1974-That had been a favorite class of his. It included "the Rodriguez boy" who they called "the streakin Rican" because he had streaked Dunkin Donuts during a time it was a fad. He recalled a large Dominican wrestler that was part of a group of five and their Friday night beer runs from Seven-/ Eleven for whom Cal became a taxi service on their behalf when he learned of their planned risky behavior.
His own four kids went through the Brentwood Schools. They were Javier (Special Ed), who finished high school in the Service, Ruth Maria who was divorced and is now back home, Juanita,-who was the first of his children to attend college and graduate. She took a degree in accounting and is with the Government Inspector General Office as an auditor. His son Alex had two years in Suffolk Community College and is currently working as a Lineman in Kentucky. He has his eight year old granddaughter living with him.

Cal as stated earlier, was born in 1929 but doesn't remember his time in New York. He left New York at the age of two to live with his parents in Pennsylvania where his father had come from. He had been in the US Navy. When his mother divorced his father Cal was put up for adoption. The only memory he has of that time is of a car with a rumble seat. His paternal grandmother came to his rescue and thus lived with her until he was in the first grade. She became his early mother and he loved it. She spoiled me he said. That created problems with his father because when his birth mother married again and wanted to take me back he didn't want to go with her and her new husband to leave the only mother he had ever known. One painful memory from that time was being pulled by the arms and legs between both parents to be put into a car into which he didn't want to go. His grandmother somehow always managed to get him for the summers. He tells an amazing story of meeting his sister for the first time when he was eighteen and how she (two years his senior) had just died recently from a stroke.
He described himself as a loner. He had learned that if you don't depend upon someone then you can't be hurt. The years have mellowed Cal, for he brought a wealth of pain to the classroom making it easy to relate to students because he knew he had been there.
He started his college career at Penn State where he did two years. Next he came to NY, married his second wife, attended Brooklyn college and by that time had but a year and a half to go to complete his education which he did in Puerto Rico. Math was his best subject. He became an English teacher by default because there was no math major available for him at the Inter-American University in PR. English provided him with a clear path ahead.
Talking about his theater experience from high school he recalled taking Brentwood students in a couple of Honors classes on a memorable field trip to Manhattan where they went to see a production of Romeo and Juliet where one girl after having read the play in class became so emotionally swept up in the experience, stood and screamed at the screen "She's not dead…she's not dead"
He remembered the riots that weren't riots; stemming from a minor drug deal gone wrong with race having nothing whatever to do with it. He said there was always the freedom to teach in Brentwood. We had structure with choices. He spoke of the controversies surrounding books like The Confessions of Nat Turner – which some called a dirty book and I Know How the Caged Bird Sings" rape scene. Stan was off the wall for that one. Gilda should have been a lawyer given her intelligence and her internal moral compass. It was the 25th Anniversary of NYSUT this year. Cal stayed out of BTA. His job he said, was to work with students – and that's what he did. For the students sake he remained passive as far as the union and BTA was concerned. He remembered Tom Brush, an excellent teacher who became involved in politics only to leave teaching with kids being the big losers. We once thought education was an ivory tower. It wasn't. He followed his own mantra "If it's good for the kids – it's good" He punctuated those words by saying "I love teaching –That's why I'm still doing it".
---
You can also view any of these past interviews by visiting
History Project Interview Archives
:
Baker Bernhardt, Ruth
Baker Bazata, Eleanor
Balinski, Wally
Brooks, Ronda
Carey, Dick
Carpenter, Beverly
Cerullo, Peter
Corkery, Florence
Corkery, Kate
Cuneen, Ray
Curio, Rich
DeBellis, Claudia
DeBellis, Helen
DeBellis, Michael
DePlaza, Marilyn
Desoto, Edward
DiMento, Peter
Edwards, Richard
Efron, Martin
Fasullo, Mike
Felicio, Anthony
Filosa, Edith
Fiore, Marcy
Hannan, Edward
Helman, Harriet
Hodges, Shirley
Kirschner, Marge
Koehler, Florence
Lane, William
Lange, Joan
Laub, Dr. Herb
Martz, David
Mascaro, Barbara
McNicholas, Barbara
Monsen, Pattie
Moss, Ken
Mundy, Rick
Murray, Alma
Nanos, Jim
O'Conner, Thomas
Pace, Ron
Pepine, Harriet
Purcell, Joseph
Rosenthal, Ivy
Rosenthal, Ruth
Salerno, Hank
Scharf, Karen
Sekac, Evelyn
Sheele, Raymond
Sopp, Lorraine
Spencer, Franklin
Stuhler, Patricia
Sustrin, Letty and Sheila
Vannoy, Evelyn
Veech, Chris
Walker Lloyd, Shirley
Wolfe, Jeffrey
Zuckerman, Dorothy
Zuckerman, Jack
---
View May 8, 2015 History Project Celebration Photo Album

---
View History Project Slide Show on YouTube

---