2009 FALL FLOWER AND HARVEST SHOW
SEPT 12TH & 13TH

Come and enjoy the beauty of Long Islands fall flora and harvest at the Bayard Cutting Arboretum's 2009 Fall Flower and Harvest Show on Saturday, September 12 and 13 at 10:00 am to 4:00 pm. There will be themed displays and many photo opportunities.
The ARboretum is located on Montauk Hwy. 1/2 mile east of Great River Road. Please note: Park admission is $6.00. Granny's attic will be opened. Call 581-1002 for more information.

---
ROBS MEMBERS CONTINUE TO HELP THE COMMUNITY

Just a reminder to our members to bring nonperishable food items to each general meeting that will be donated to Island Harvest. Many students from Northeast and Twin Pines receive food packets from Island Harvest.
Miriam Massucci will be collecting new books for Kindergarten and 1st grade level students which can also be brought to the meetings. These small books will be used to fill the baskets that these youngsters will receive during the Christmas holidays in December. This charity is sponsored by F.A.N. (Food and Nutrition), a program of Catholic Charities.
Peter Vercillo will also be collecting your contributions to ROBS Project Hope. With this money, ROBS adopts local families through Suburban Children Inc. during the holiday season. Food is provided for Thanksgiving and many gifts are bought, wrapped and presented at Christmas time. Later on we will be providing you with further details on this project, and how you can help.
Thank you all for your continued generosity.

---
RENEW YOUR ROBS 2009-2010 MEMBERSHIP
Just a reminder to our members to renew your ROBS membership for the coming year. You can download the
Membership Application
here and mail it along with your check for $25 dollars to Marge Kirchner, 666 Hawkins Road East, Coram NY 11727. Make checks out to ROBS.
If you are not currently a member, please go to the
Membership
page of this site to learn more about the many benefits of joining ROBS. You can also download the application from that page.
We hope you will be joining us, and to our current members, thank you for your renewal.
---
FALL SPORTS PREVIEW




POSTED 9/19/09


By Steve Rochester


The Boys varsity Soccer Team is once again ranked #1. They opened the season by winning their first 3 games. Seniors Andrew Jean Baptiste and Marby Velasquez lead the potent Indian attack . Brentwood hasn't lost a league game in 6 years

The Varsity football team opened the season with 2 straight wins. They defeated Longwood in a very exciting overtime game 28-27.Quarteback Alex Corporan leads the Brentwood offense. Chris Jean Pierre is his favorite target. Moises Calderon , Leon Hall. Larry Walker, and Devine Daniel spearhead the defense. This past Saturday they defeated Ward Melville 21-17.. Saturday October 24th The Indians host Commack in the annual Homecoming game. Early plans are to celebrate the 10th anniversary and honor the 1999 undefeated Long Island Champions. There will be a parade around town and a great halftime show featuring the Award winning Big Green Machine Marching Band.
---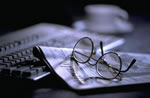 TRIP TO AUSTRALIA & NEW ZEALAND

Dot Zuckerman is planning another one of her wonderful trips on January 27, 2010. It is a 22 day trip to Australia and New Zealand that will cost $6,424 per person including round-trip air transportation.
You can view the travel brochure here to see the details and itinerary.
For more information, and to book your trip, please contact Dot at:
Email: dotzee@optonline.net

---
SAD SHARING
POSTED 9/12/09
Ellie Bischoffberger passed away on September 9, 2009. Her wake will be held at All County Funeral Home and Crematory in Lake Worth, Florida on Saturday September 12. As per her daughter, Carol, condolences may be sent to the family at:
Mr. Paul Bischoffberger
28 Kensington Lane
Boynton Beach, Fl 33426.
Email: chbexplore@aol.com
---
SAD SHARING
POSTED 9/22/09
Clara Cannavo's Husband, Jack, passed away this morning.
WAKE: Wednesday, Manganos, 1701 Deer Park Avenue, Deer Park.
2-5:00 and 7-9:30.
FUNERAL: Thursday St. Matthews, North Service Road of the LIE in Dix Hills. Servies-10:45 A.M.
Condolences may be sent to Clara at:
252 Old Country Rd
Deer Park,NY 11729

---
SAD SHARING
POSTED 9/22/09

From Judi Weissman
I think there are still folks out there who remember my beloved English Department Chairperson from Brentwood High School, Gilda Mantin. Gilda's son Steve passed away after a long battle with cancer. A memorial service was held in NYC this past weekend. People might want to keep Gilda in their thoughts and prayers.
---
SAD SHARING
POSTED 9/25/09
Polly (Pauline) Lane, who retired from East Middle School in 1980, died Thursday morning. A memorial service will be held Sunday, Sept 27th, from 2-4 pm at the Grant Funeral Home - 571 Suffolk Ave, Brentwood.
The family is at the home address 24 Columbus Ave., Brentwood 631-273-4594.

---