April 18
Faculty Concert
Call Music Dept. for information - 434-2338
******
April 29 & 30
Retiree Information Day
Guy DiPietro Center
******
ROBS Meeting Dates Schedule
US CENSUS BUREAU
HIRING CENSUS TAKERS

The US Census Bureau is hiring Census Takers @ $18.00 per hour now. Anyone interested should apply at the U.S. Census Bureau or link to <www.census.gov/
2010censusjobs/index.php> or
<www.WUSA9.com>
Pass the word. Many people need a job for the New Year, and many people laid off from jobs are looking for employment. Pass the word and be a blessing to someone in need of employment.
---
THE JEFF WOLFE LONG ISLAND CHALLENGE
Posted 4/15/09

"Just wanted to let you know that on May 2nd and 3rd Mission Fencing Center in Rocky Point will be hosting a USFA National Circuit event. They have decided to call it "The Jeff Wolfe Long Island Challenge" Would love to see any and all.
Mission Fencing is located on Route 25A in the Kohl's Shopping Center. If you need more detailed directions let me know. Hope you can make it."
Jeff Wolfe

---
BHS CLASS OF '69
40th REUNION
Posted 4/15/09

The Brentwood High School class of 1969 is planning a 40th reunion on August 1, 2009 Details are below. We would like to invite any interested faculty from that period 67-69 to join us. Please spread the word.
Thank you.
Anne Condon Habig

When: Saturday, August 1, 2009
7:30 pm to 11:30 pm
Where: Holiday Inn, 3845 Veteran's Highway, Ronkonkoma, NY 11779
The cost for the party is $75.00 per person including buffet dinner, open bar and DJ.
Rooms are available at the Holiday Inn for $109 per night.
To reserve, call 631-585-9500 and be sure to mention the promo code BB6. That rate is available two nights before and two nights after our event. Be sure to reserve early.
Any Questions? Please email Anne Condon: asa263b@aol.com or call 914 564 4554
Please tell all of your BHS'69 friends about the reunion!!!
Fill out and mail Reservation Form
---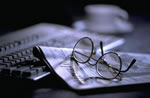 TRIP TO AUSTRALIA & NEW ZEALAND


Dot Zuckerman is planning another one of her wonderful trips on January 27, 2010. It is a 22 day trip to Australia and New Zealand that will cost $6,424 per person including round-trip air transportation.
You can view the travel brochure here to see the details and itinerary.
For more information, and to book your trip, please contact Dot at:
631-567-3866
Email: dotzee@optonline.net



---
MY DEAR FRIEND
BERNIE HELLER
POSTED 3/30/09
From Marilyn DePlaza
I attended graveside services for Bernie Heller on Friday. It was very sad for me as I listened to the Rabbi talk about Bernie's life from the time he was a young boy, abandoned by his mother and raised, along with his brother, 2 years younger, by his father. His father worked from 2 till midnight, so he could care for his young sons. Yet Bernie was always the player, selling bubble gum, running numbers. I was surprised to hear that he had earned the Purple Heart while on a secret foray into China during the Korean conflict.
There was more, much more...... on a personal level, Bernie and Amy arrived here in south Florida almost 20 years ago, about the same time Henry and I did and together, we had annual dinners for retirees here. One year, we had an elegant affair at the Wellington Country Club, thanks to the two of them. There were over 60 of us then, now we are down to 12. Maybe you can understand my sorrow. This was the first funeral of a colleague that I had attended here. It felt like I lost a member of my family......which I feel about those with whom I taught for over 25 years........my family. Marv Davis was there. I had not seen him since 1980. He saw the obit in the newspaper and came to pay his respects. He is a widower now.
I am sharing my sadness with you, my colleagues, in a selfish way, because I simply don't know where else to go with it. I loved Bernie Heller--he was a very good man and very kind to my family when I needed help placing my son in the college of his desire. I think he came through for more people than we
know. May he rest in peace with his Amy.
---
SAD SHARING
FRANK MAURO
4/15/09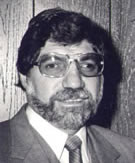 1990 Photo
Frank Mauro passed away early this morning. The following are the funeral arrangements:
His wake will be held Saturday, April 18 and Sunday April 19 at Moloneys funeral Home at 25 Main Street, Hobrook, near Villa Lombardis. The hours are from 2:00 to 4:00 pm in the afternoon and 7:00 to 9:00 pm in the evening. There will be a prayer service on Monday, April 20, at 10:00 am at the Moloney Funeral Home. For further information call 981- 7500. Edye Welsh
---
A REQUEST FROM
BOBBE FRANKEL
POSTED 4/1/09
I am sending on an email (below) that I received this morning from Bobbe Frankel. So many of us know and love Chico Frankel that this is an easy request to fulfill. Perhaps some of you know some students who knew him and loved him and would like to write to him. Don't we all love to hear of the good times of our lives while we can, rather than have them read as eulogies. So this is Chico's email: frankelchico@hotmail.com .. It is yours to do as you wish.
Dear Marilyn,
I would love for you to do me a big favor. During Chico's illness I have not asked for much from friends. When people say," what can I do", I do not really know what to ask for. Many people have just done wonderful things, because they truly love my husband and give without being asked. The doctors yesterday told me that he has maybe weeks or a few months left. He eats very little and sleeps most of the time. He is however comfortable. He often talks, when he is awake, of his life and how great it has been. Chico and I really spent our lives in the Brentwood School District. We had no family in New York and our co-workers became our friends and then our family. In case you were not aware, our daughter Jennifer, has now worked as a counselor in Brentwood for ten years. She has the children of our former students. Brentwood employees have been her family as well. She got in touch with a hospice supervisor from Brentwood, the parent of one of her students , who set up our hospice team for Chico. They are so WONDERFUL!
Chico has always said he would not have changed anything about his life. He has excepted the fact that he is going to wander to a new place soon. We have been speaking to a "spiritual counselor" who has seen his journey. She told me he is "an old soul", and his mission is almost complete. He will return to me in nature and I will feel his presence in the garden he has created for us over forty years. We have talked about spreading some of his ashes in our garden so he can continue to always nourish the soil.
Here now is my request. I would like you to get in touch with the members of ROBS and ask anyone who has fond memories of Chico to write them down and mail them to me. The responses can be funny, serious, or whatever. One of Chico's biggest concerns is that our grandchild Skylar is only six. She will have limited memories of "her Booie". He cared for her the first three years of her life while her parents and I worked. I want to create a book of memories for her and my daughter as well. When she gets older she can read about "Booie";and see him through "new eyes", from those who loved and treasured him. I know that he has had a tremendous impact on those who came in contact with him. There are few men like him in this world. He is not only an "old soul", wise beyond his years, but the most gentle soul I have ever met. There are of course many sides to him that I have only heard about recently from former students and teachers. Patty Monson, one of his first students and a retired Brentwood teacher and Judi Weissman, who have become my "angel network", had me laughing with tears with stories recently.
I would so much appreciate letters from friends and former colleagues of his. I would love to be able to read them to Chico as well, while he can still appreciate the love people feel for him. In my mind I hear the song "Memories" from the play "Cats". I guess it is time to send this letter off to you and begin this process. Thank you all for everything you have done and everything you have meant to both of us in our lives. May God bless all of you and keep you safe and healthy.

With great love and appreciation,
Bobbe Frankel

For those people who will be kind enough to write some memories about Chico, please send it to:
Bobbe and Chico Frankel
390 Hewlett Avenue
East Patchogue, NY 11772
---
SAD SHARING
ROBERT "CHICO" FRANKEL
4/6/09




Chico Frankel - May 2007



From Judi Hearst Weissman
Dear Marilyn,
It is with great sadness that I tell you that our beloved colleague, Robert "Chico" Frankel has passed away. After a courageous two and a half year battle with cancer, he died in the early morning hours of April 6th, surrounded by his family. He was in the Hospice Inn for the past three days where many dear friends came to see him and say goodbye. He truly was embraced by a "Circle of Love" throughout his illness and in his last days.
Chico was an incredibly special man, loved by so many. He, his wife Bobbe and his daughter Jennifer Frankel Torres have all been guidance counselors in the Brentwood Schools, loyal and dedicated to the community, the schools and the many students whose lives they touched.
Please pass this information on to all of our Brentwood friends.
Condolences may be sent to:

Bobbe and Jennifer Frankel and family
390 Hewlett Avenue
East Patchogue, NY 11772

---
Visitation and Services will be held tomorrow evening Tuesday, April 7 for our dear friend, Bob "Chico" Frankel at the following location. You may call for directions:

Raynor & D'Andrea Funeral Home
245 Montauk Highway
West Sayville, NY
589-2345

Date: Tuesday, April 7
Hours: 6:30 PM - 9:30 PM
Service: 7:30 PM
Dear Friends of Chico,
The first hour at the funeral home, 6:30-7:30 p.m., will be for visitation. This will be followed by a memorial service at the funeral home. Bobbe and Jenn will say a few words and then will be inviting any and all friends to share some memories or thoughts about Chico. Bobbe would like these to be brief and just convey any special memory or loving feeling you would like to share. We want the "Circle of Love" that has embraced Chico throughout his life and through his illness to end the service, with all of you there together.
Thanks so much for getting this message out,
Marilyn!

---