NEWSDAY ARTICLE
POSTED 12/11/09:

National Education Group Honors Brentwood High School
December 10, 2009 By John Hildebrand
Brentwood High School is celebrating a national education group's recognition of its academic progress - and school officials want students who contributed most to that success to get their share of credit.
This afternoon, more than 100 students are gathering for a ceremony marking Brentwood High's selection as a "breakthrough school" by the National Association of Secondary School Principals.
Most of those students either have disabilities or speak limited English. Both groups improved academic performance significantly in recent years, enough so that state authorities in March removed Brentwood High from their "needs improvement" list. "I'm not saying money solves all problems, but it certainly was an assist in this case," said Thomas O'Brien, the school's principal.
Two years ago, Brentwood used an infusion of state financial aid to expand the high school's class schedule from eight to nine periods a day. The change allowed students taking English-language classes to take more courses in academic subjects, thus boosting the number graduating on schedule.
Meanwhile, the school also hired additional math teachers. This provided enhanced math instruction for students with disabilities whose special-education teachers were not certified in that subject.
In May, O'Brien was named New York State High School Principal of the Year. And in November, O'Brien's school was among 10 nationwide awarded "breakthrough" status, which recognizes academic achievement and improvement by secondary schools serving large numbers of impoverished students.
Winning schools each receive $5,000 grants from the MetLife Foundation, funded by the insurance company of the same name.
More than 60 percent of Brentwood High's 3,600 students qualify for free or reduced-price lunches because of modest family incomes. Six hundred are English-language learners from 47 countries. "Whatever group you may think of - black, white, Hispanic, Asian - you'll find at Brentwood High School," said Ada Mbogu, 17, a high-ranking senior.
---
A NOTE FROM LENNY CHARNOFF RE: PEPSI CHALENGE CONTEST
POSTED 12/17/09
As many of you know I taught 3rd, 5th and 6th grades from 1967-1981 in Brentwood, NY. Animoto (my favorite videos sharing programs) is sponsoring a "What Brings You Joy" contest. The top 5 videos win a Flip HD Video Camcorder and a years supply of Pepsi. If I win, I will travel back to NY for a class reunion and raffle off the camera and the Pepsi to one of my students. One of the criteria of the winning video is the number of views. So click away at the Video and tell your friends
Thanks,
Len
---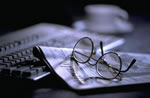 ---
John M. Sherin
Local /Regional
(Jigsaw Maps)600
Geography Manipulatives
www.mapzzles.org


Complete Team Building Kits
Teaching Cooperation/ Collaboration
Emotional Intelligence (EQ)
www.brokensquares.com
---
---
Rick Mundy
---
Fred Sheiferstein
Where in the World are Fred and Ken?
---
Brentwood Graduate is
Self Published Author

The 99th Match is based on a true story packed with simple but powerful, life changing perspectives for everyone facing personal trials, addictions, tragedy, loneliness or adversity of any kind. This
story takes place at the legendary Brentwood High School on Long Island
N.Y., when their six year historical record of undefeated wrestling team matches is caught in the balance between an unlikely third string wrestler and a decisively fierce match against insurmountable odds. Guaranteed to inspire, motivate, and lift the human spirit. The 99th Match is a message of hope, determination, and endurance, where the application of timeless principles yields its promised fruit?courage, personal achievement, and insights into why things are the way they
are. The school is real. The events are real. The odds are real. The 99th Match is about wrestling with real life. Now more than ever is the time to consider its universal messages.
Here is the link to a Facebook Group and a link to purchase the book if interested in reviewing, suggesting for study and literature curriculums, or simply for passing the word.

---
A 1973 graduate of Brentwood HIgh School, Vinny DiGirolamo is the author and publisher of more than a half dozen inspirational and multi denominational religious reference books or concordances. His latest book, The 99th Match, was Released December 2, 2009.

The 99th Match is a fictional account based on a true story that occurred at Brentwood High School in 1973. Vinny would like to spread the word about his book to high schools, coaches, wrestlers and educators.
SAD SHARING
POSTED 11/28/09

To The Brentwood Schools Community:
Patti Pagano Monsen's father, Lew A. Pagano, passed away on the morning of November 28, 2009. He recently fell ill and was in Stony Brook Hospital. Patti was an English teacher at Brentwood High School and retired in 2008. She is also a graduate of Brentwood High School and still lives in the community, remaining active in Brentwood Green Machine Parents Association. Her son, Andrew Monsen, is a graduate of Brentwood High School and is currently a music teacher with a permanent substitute position in the school district. The arrangements for Mr. Pagano's wake and service are as follows:
Wake to be held at Grant's Funeral Home in Brentwood. Hours:
Sunday, 11/29/09: 7 - 9 p.m.
Monday, 11/30/09: 2 - 4 p.m. and 7 - 9 p.m.
Prayer Service at Grant's Funeral Home:
Tuesday, 12/1/09: 11:30 a.m.
Burial to follow.
Condolences may be sent to:
Patti and Andrew Monsen
46 First Street
Brentwood, NY 11717

---