BRENTWOOD HS RETIREES YEAR END PARTY 2010
POSTED 5/10/10

Lisa Ortlieb is planning the Brentwood HS End of the Year Party for June 10, 2010. The following people are retiring and will be honored:

Administrators
Thomas O'Brien
Clerical
Vivian Nelson
Teachers
Sgt. Arthur Burgess
Dennis Dewey
John Flanagan
Dennis Flynn
Wendi Gelardi
Jane Giliberti
William Leeman
Tom Olivieri
Ron Pace
Denise Siebert
For more information call Lisa at (631) 434-2201.
Click here to view the flyer with further details.

---
SMALL WORLD
POSTED 6/19/10
By Steve Rocheter
A friend of my wife's recently moved to Albuquerque, New Mexico where she is a hostess at the Sandia Casino. She met a couple and started to talk to them. They said they relocated from NY and he worked in Brentwood. She asked if he knew Steve Rochester and Cas Howard. He said he knew both very well. The friend said Steve and his wife were coming to Durango for a vacation. He said he lived just outside of Durango and gave his email. I emailed Ken Gaherty and to make a long story short, we had lovely dinner a their house in Bayfield, Colorado, and relived old stories.
Here are some pictures.
Ken and Sueann Gaherty, and Ken and Steve Rochester.
By the way after seeing the Gaherty's we were in Utah and saw an ORLEANS concert, featuring The 3 Hoppens, all BHS graduates.
---
VIRGINIA DATRE, BRENTWOOD SCHOOLS EMPLOYEE DIES AT 89
Published: May 5, 2010, Newsday
By GARY DYMSKI
As a secretary and purchasing agent in the Brentwood school district, Virginia Datre was known for getting things done. The word in the district for years was to call Virginia if you needed anything. . .

To read the entire article go to Virginia Datre, Brentwood schools employee, dies at 89.
---
SAD SHARING
POSTED 5/23/10
Linda Gibson, who retired from Northeast in 1999, passed away yesterday while traveling to New Hampshire.
The viewing will be at Chappeys Funeral Home in East Islip. Tues and Wed 2:30 - 4 and 7-9:30.
The service will be on Thursday 12:30 pm at Nassau Knolls, Port Washington Blvd (located on the left hand side) Port Washington Exit 36 off the LIE.
Condolences may be sent to:
14 Wyandotte Lane
East Islip NY 11730
---
BRENTWOOD HS 40TH YEAR JOINT CLASS REUNION
POSTED 6/24/10
Brentwood High School classes of 1968 to 1972 will hold a joint 40th class reunion on Saturday, August 14th at the Sheraton Long Island Hotel. It will be an "Affair to Remember". The price for faculty is $60.
For details and to
view the flyer here.
For the
reservation form click here.
---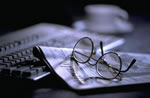 ---
John M. Sherin
Local /Regional
(Jigsaw Maps)600
Geography Manipulatives
www.mapzzles.org


Complete Team Building Kits
Teaching Cooperation/ Collaboration
Emotional Intelligence (EQ)
www.brokensquares.com
---
---
Rick Mundy
---
Fred Sheiferstein
Where in the World are Fred and Ken?
---
Rich Edwards

Travels with Rich Edwards
---
Rose Marie Brousseau

Brentwood Rotary Club
http://brentwoodrotary.com
---
BRENTWOOD CONNECTION: LOST AND FOUND

ROBS History Project
July 20, 2009
John M. Sherin




This remarkable little story began to take shape as spring was settling upon neighboring Hamlets of Brentwood and Deer Park. A shopper, who in all likelihood will remain forever anonymous, visited the Nike Retail outlet at the Tanger Outlet in Deer Park to buy sneakers.
Several customers had left the store when Jeremy Kahn, a student and part-time sales associate noticed something shiny in the sneaker box as he was about to return the box to a shelf. It was a ring and it 'appeared' to be new. He put the ring in his pocket thinking how he was going to return it to the owner. His day continued helping customers.
Jeremy had already completed four years active service in the US Coast Guard and he was an active member of the Dix Hills Volunteer Fire Department where his commitment to public service remained a source of personal pride. When he got home, Jeremy took a closer look at the ring. He saw that it was indeed a high school ring, gold with a green gem stone and numbers on either side. On the left he could clearly make out "19" and on the right side "54". The face was inscribed with the title 'Brentwood High School' and prominently displayed the left facial profile of a Native American Indian in full feathered head dress. Checking inside he saw "EG Hoyt", followed by "Sup Prin".
'What should he do now', he thought to himself. Return it - but how. He began to think about how the person who lost it might be feeling when they realized the ring had slipped from their finger - heaven knows where that day -. He decided to speak with someone in the Brentwood School District to determine if there was anyone who could help locate the person who lost the ring. He was aware though that this ring could end up somewhere in the bottom of a draw marked – 'Lost and Found'.
Jeremy's first call was to Central Administration. He was transferred several times. No one he spoke with seemed to remember or recognize the name EG Hoyt. Nevertheless, he kept trying. Finally someone suggested Human Resources. That's when he spoke with JoAnn Brown who, while she couldn't help him, knew someone who might be able to help. JoAnn called Carmela Criscione, the former head of Human Resources, now retired and a member of the Executive Board of The Retirees of Brentwood Schools. She knew everyone. Carmela had begun working for the district right after high school and advanced her way to the top position with Human Resources. She remembered Eugene Hoyt when he was the Supervising Principal back in the day before the District had created the position of Superintendent of Schools. That hadn't happened until after the high school was completed and opened. She also knew that Dr. Hoyt had died many years ago after retiring from his position in the district. She was aware that a son of Dr. Hoyt whose name was Stephen, was still in occasional contact with a friend of hers - me.
Though Stephen left high school a few years before I began teaching in 1963, some readers of this account including Amy Leftenent, will remember him as the proverbial round peg in square hole member of Brentwood's unique cast of family characters. Those who taught at the high school in the earliest years following the opening of the Ross Building will remember him, as they might his now good buddy Mike Brill, son of Dr. Michael (his actual name was Henry) Brill, former Executive Director of nearby Pilgrim State Hospital when it was the largest mental institution in the world. As different as they were, they were both brilliant young men with bright futures and much in common that bound them together as friends since they reconnected at a Brentwood High School Reunion in 1990. Michael Brill is a renowned physicist and editor in Princeton, New Jersey; Dr. Stephen Hoyt, a former high school teacher and principal, now a professor of English in Washington State. For the past two years, (speaking passable Russian) they have made trips to Russia together to teach scientists through the support of the MacArthur Foundation and the Civilian Research and Development Foundation (CRDF). In Russia, they teach lessons to improve the English of our new friends. They often joke about the fact that they sit and drink vodka (not a lot) with people from a country that caused them to spend a lot of time crouched under lockers while simulating a nuclear attack – duck and cover
Steven and I had often spoken about the pull that Brentwood has on each of us. He never forgot his connection or the experiences here and on more than one occasion, has talked to me in almost reverential tones about the men and women who taught him, during the tenure years of the first H.S. Principal, Frederick Weaver.
Carmela called and referred me to JoAnn who contacted Theresa DiMaria at the Di Pietro Library. She went through the yearbooks from the 60's looking for an E.G. Hoyt, and called Jo Ann when she discovered his title. Once I spoke with Jo Ann I contacted Stephen and put him in touch with her. While Steven and I spoke on the phone he filled me in with a couple of missing pieces of the story. It seems that in those days ring companies would provide the chief administrator with a sample of what their finished product would look like in order that they secure a deal to provide rings to all the district's seniors. However, in 1954 there was no high school in Brentwood. Our students were still matriculating at Bay Shore. Ross didn't open until 1957. Dr. Hoyt's title during those years was Supervising Principal. Stephen also informed Jeremy Kahn with whom he and I eventually communicated in the first days of April of this year, that neither he nor his father had ever worn jewelry of any kind. After receiving the ring in the mail, Stephen decided to wear the ring himself and now proudly wears the Brentwood insignia every day. A report from Washington says that Stephen has received comments like "Oh, that's a nice ring. Where'd you get it?" He asks a question in return, "How much time do you have?"
So where, you might be thinking has the ring been all this time and how had it come to be left in a box of sneakers fifty-five years after it was given to Eugene Hoyt? We'll leave that detail to your imagination. I personally am not a believer in coincidence. You can choose to go that way if you wish. But in any event, JoAnn Brown mailed the ring a few weeks ago to an address in Spokane, Washington provided by EG Hoyt's son Stephen. Stephen will later pass the ring to Eugene Hoyt's only grandson, Carsten G. Hoyt, currently a US Army Reserve Captain and NCIS Special Agent, with four children of his own. Like some memories, the ring had been lost, forgotten, found and re-worn, like the many experiences that shaped us in Brentwood. Ask those of us in ROBS who are "Still Serving" and you'll hear how, like Brentwood itself, it has become a metaphor for that circle within a circle, the Brentwood connection – a gift that keeps on giving.
---
LEUKEMIA & LYMPHOMA FUNDRAISER FOR DANNY CALDERON
POSTED 5/22/10
Danny Calderon is Brentwood High School's Sonderling Center Valedictorian and is battling Hodgkin's lymphoma. On May 27, 2010, there will be a fundraiser to help with any financial difficulties the Calderon family is enduring and will also make a contribution to The Leukemia & Lymphoma Society.
WHERE: Farrell's Bar and Grill
263 Higbie Lane
West Islip, NY 11795
WHEN: May 27, 2010 at 4 PM
WHAT: Raffling 1- 46" Flat Screen TV
2- 40" Flat Screen TV
AMOUNT: $20.00 Raffle ticket
Ticket includes admission to Happy Hour, raffle for TVs and a voucher for a free beverage.

---
SAD SHARING
POSTED 6/4/10
Frank D'Andrea formerly of Bldgs and Grounds died on June 2 and is reposing in Chapeys Funeral home, 200 E Main St., East Islip Saturday and Sunday 2-4:30 and 7-9:30. Funeral Monday St. Mary's in East Islip at 11:45 am

---