Return to
Photo Gallery Page
Member Photos
Posted 2017-18
---
Breakfast - July 11, 2018
Premier Diner - Commack
Nick Siciliano, Steve Rochester, Mike Campanile, John Sherin, Ross Herzog, Joe Purcell. Janet Gewirtzman, Mike Lambert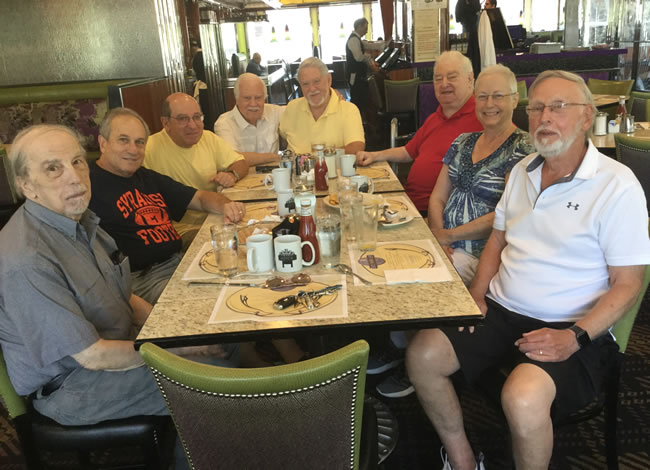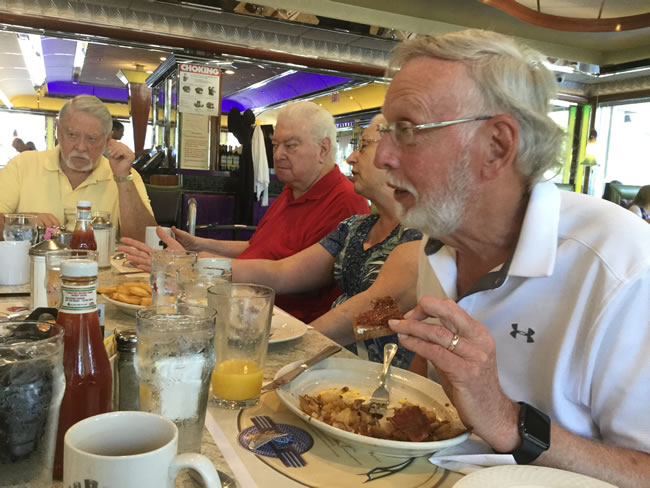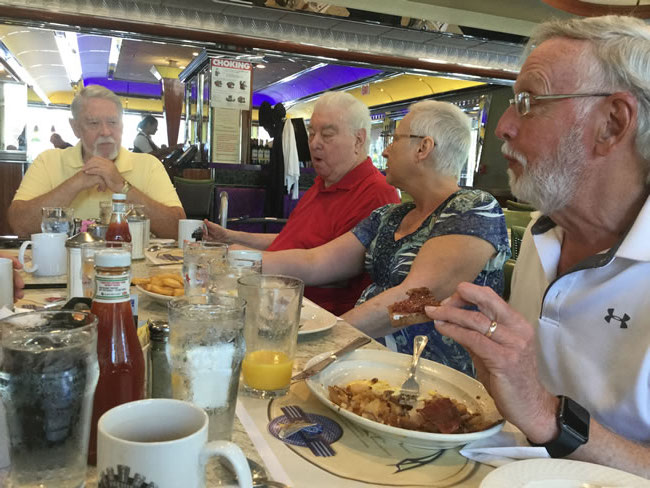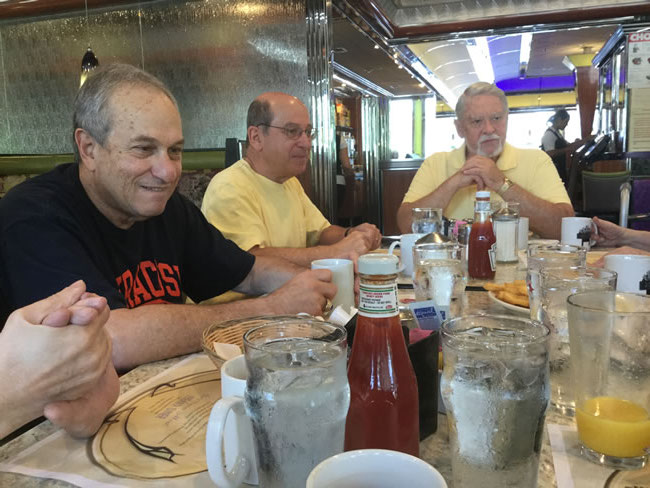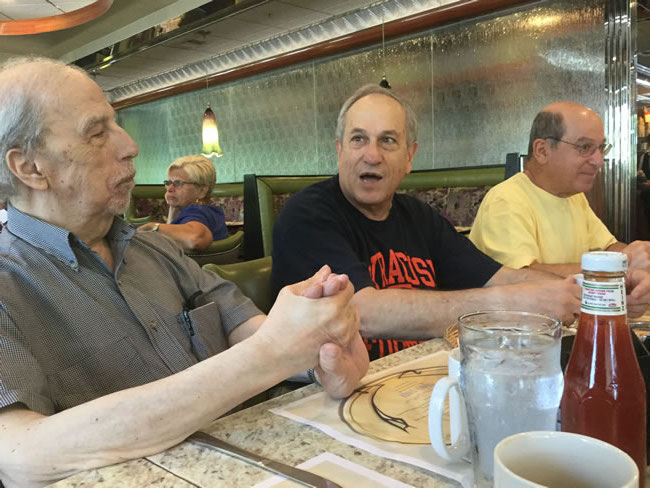 ---


Florence Corkery Celebrates 100th Birthday
February 1, 2018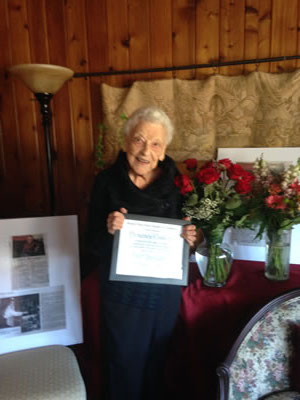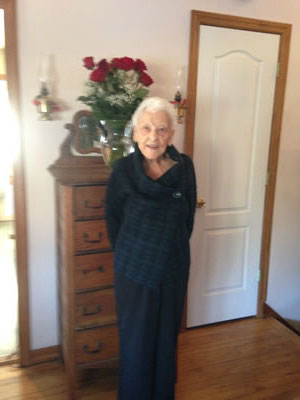 View article in Suffolk County News 2/1/18

---
Posted 2015-16
---
Ivy Rosenthal's 95th Birthday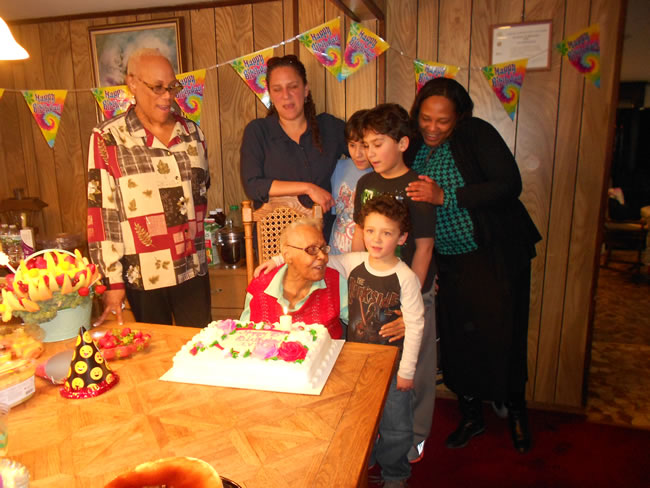 Ivy Rosenthal's 95th birthday with her family
including her great granchildren.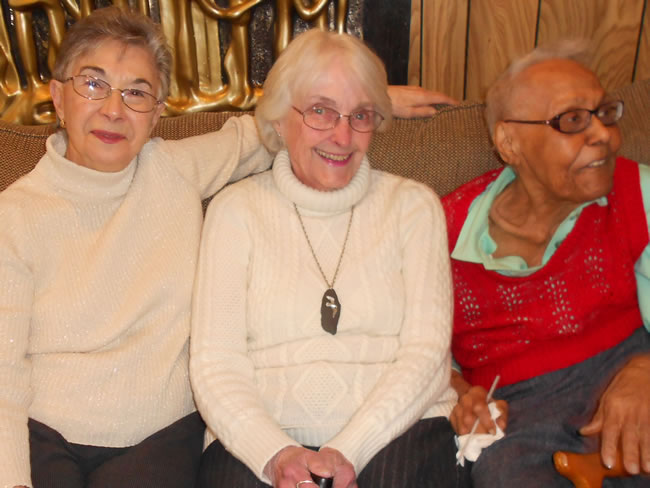 (L to R) Ann Hynes, Chris Veech, Ivy Rosenthal
---
Posted 2012-13
---
"Brentwood-Friends Forever," Nancy Churchillo, Evelyn Sekac, Ruth LaRocca, Marti Davidson, and Johanna Kane gathered for lunch to celebrate Ruth LaRocca's visit from North Carolina.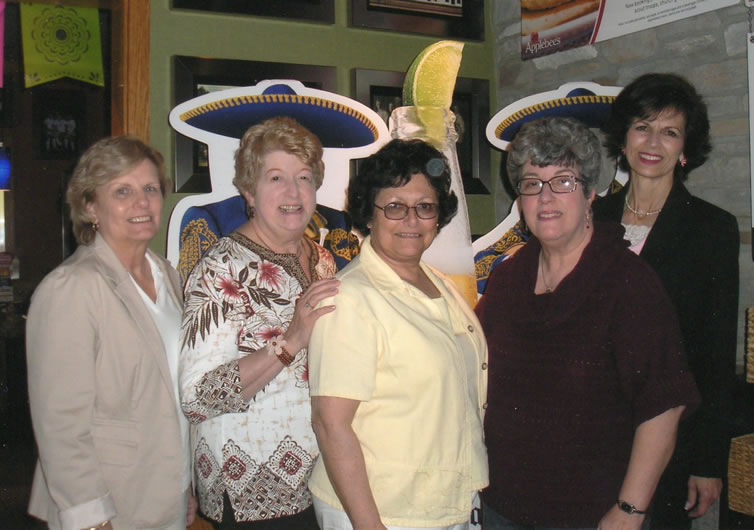 ---

Posted 2010-11
---

August 11, 2011 at Shandon Court, Main Street, East Islip
John Sherin and the "50's Experience" AKA "Playboys" perform the music of George Shearing and other light jazz artists and vocalists.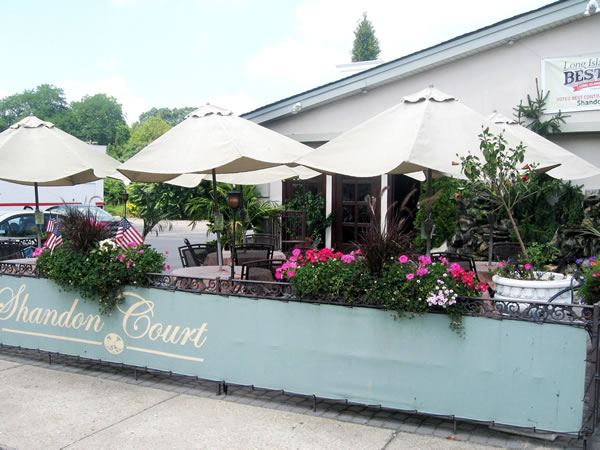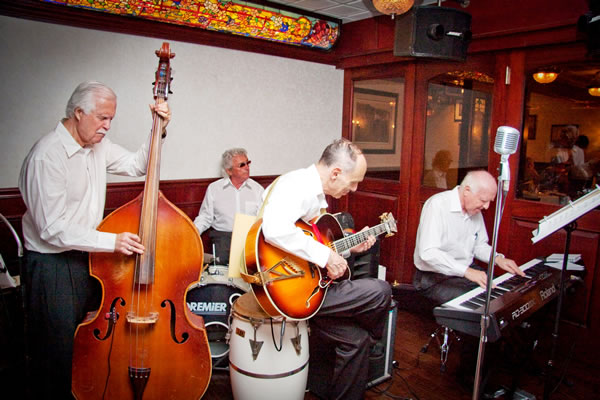 ---